What's New in the Studio?
Laura is currently working on a series called
American Crow
named for the variety of crow
in her region. This work has grown from observing a family of crows that visit her yard and
a fascination with the intelligence, beauty and curiosity inherent in these amazing birds.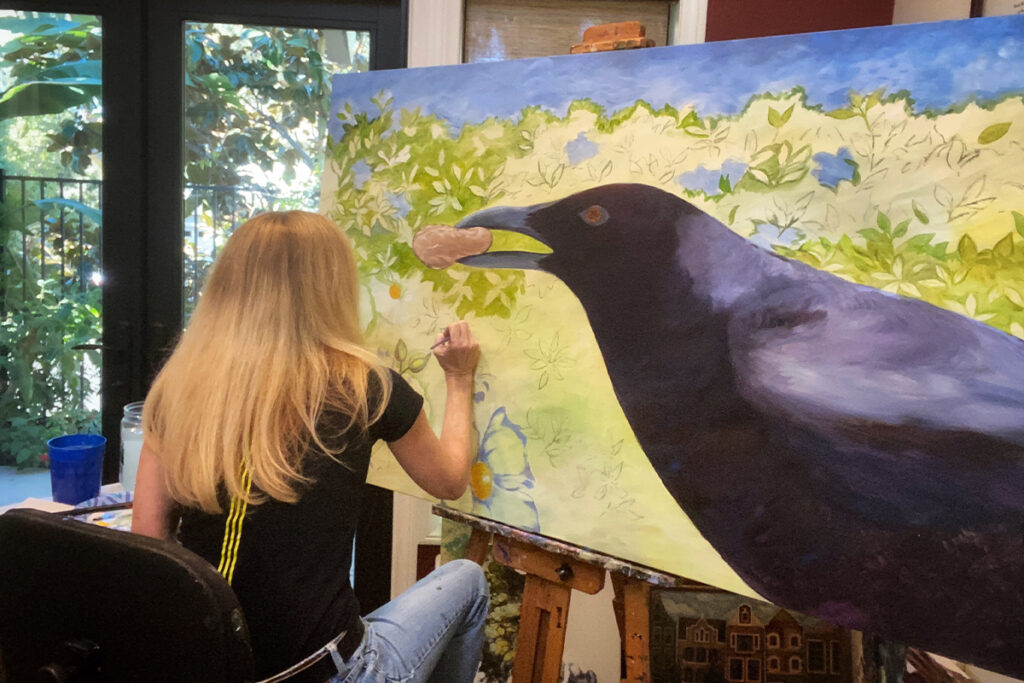 Laura Rasey Miller is a fine artist and illustrator in Southern California.  A professional artist for 30 years, Laura has a BFA in Illustration from CSU Long Beach and a MA in Painting from CSU Northridge.  She enjoys being part of the creative community of Ventura County and has participated in both solo and group shows in the region.  
Laura has volunteered as an art instructor at many schools in Camarillo and has donated work to benefit the Western Center for Disability Right, The Epilepsy Foundation of Northern California, Studio Channel Islands Art Center and others.  Outside her studio, Laura enjoys time with family and friends, exploring National Parks, hiking and travel. 
For questions and inquiries about painting purchases or commissions, access the contact page.
Thanks for stopping by the StudioLRM!